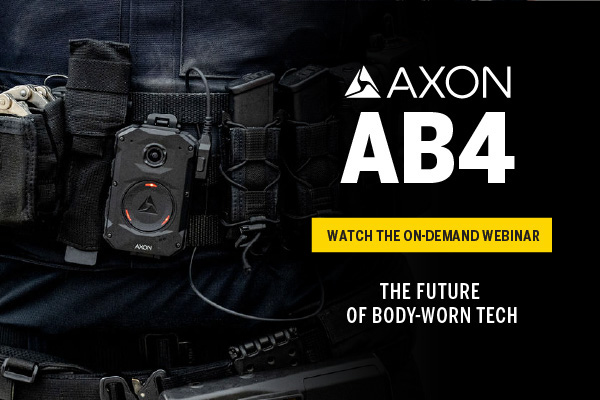 AB4 Takes Body-Worn Cameras to the Next Level
Axon is proud to be a sponsor of InterOp Canada 2023. This year, we're thrilled to spotlight the Axon AB4.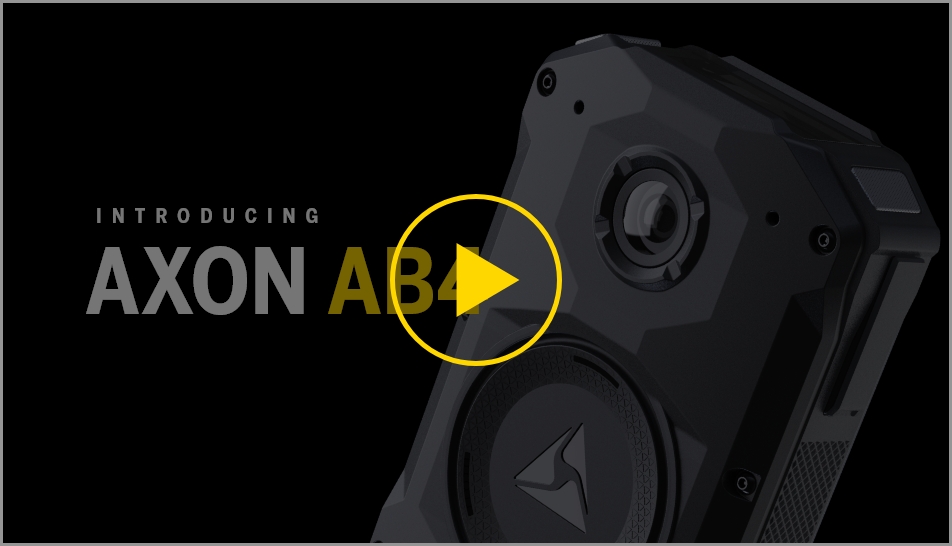 This cutting-edge body camera lets you capture every moment with unparalleled clarity and offers a host of new features and functionality:



+

Full-Shift Battery Life


+

Expanded Field of View


+

Bi-directional Communication


+

Real-time Support


+

Streamlined Operation

We invite you to watch our on-demand webinar to delve deeper into AB4's groundbreaking technology.
The Axon Team

contact@axon.com
Axon Public Safety Canada Inc.
222 Bay Street, Suite 3000 Toronto, M5K 1E7 Canada
800-978-2737
The Delta Logo, Axon, and TASER are trademarks of Axon Enterprise, Inc., some of which are registered in Canada and other countries. For more information visit www.axon.com/legal.